Handle Your Banking Business At Your Convenience
It can be difficult to find time to go to the bank to manage your money, but with Austin Bank's online banking services, you can handle your banking business on your time. Once you enroll in online banking, you have the ability to access your accounts and perform a variety of tasks all while in a secure environment. Start the process of enrolling in online banking by clicking the button below. If you have any questions, please contact Austin Bank.
---
Online Banking Key Features
Enrolling in online banking gives you access to a wide range of features that allow you to manage your money on your time. Once you are enrolled and logged into online banking, you will be able to:
View account balances
Transfer money between your Austin Bank accounts
Enroll in eStatements
Make bill payments
Export account information to your computer
Set up account alerts
Online Bill Pay
Think of everything that goes into paying bills each month. You have to write a check, stuff an envelope, use a stamp and mail the payment with enough time for it to be processed by the due date. Austin Bank's Bill Pay takes all that hassle away by letting you schedule your payments to be delivered electronically. Bill payments can be set up for one-time or recurring payments to payees that you select. You can add a new payee to your list or select from the list we have already compiled. Most importantly, you choose the date of your payment so you don't have to worry about a late payment. Learn more about Online Bill Pay by watching the video.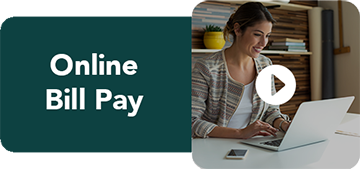 eDocuments
Austin Bank eDocuments are convenient and free. eDocuments include copies of your monthly statement (eStatement) or other account notices (eNotice). Your monthly statements are important for viewing, and so is making sure they are stored securely. Austin Bank's eDocuments allow you to view documents related to your account within the secure environment of online banking. Once you are enrolled, you will receive an email when you have documents that are ready to view. Then you will log in to Online Banking, where you are able to view, download and print your statements. Documents are available from the time of enrollment for one year. You can view, download, save or print at your convenience.