Access Your Business's Finances 24/7
Your duties as a business owner are not confined to the typical 9-to-5 workday. When you need to access your accounts, you should be able to do so 24/7. Austin Bank's business online banking services give you the tools to do just that. Once you are enrolled in business online banking, all you have to do is log into your account and you're on your way to managing your money on your time. If you have questions, please contact your local Austin Bank office.
---
Business Online Banking Features
Convenience and versatility are important to business owners. Online banking allows you to manage your business's finances from anywhere with an internet connection. When you log in, you'll be able to:
View account information, balances and history
Transfer funds between Austin Bank accounts
View check images
Search for specific transactions
Sign up for eStatements
Online Bill Pay
Set alerts for your account - balance alerts, debit and/or credit alerts
Set up multiple users
Use of Austin Bank Business mobile banking app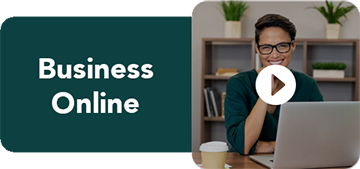 ---
AustinNET TM Online Banking
For business customers that want to incorporate Treasury Management into their online banking experience, AustinNETTM is the perfect solution. AustinNETTM offers all the features of traditional business online banking, with the following additional benefits:
ACH payments - send money to other institutions
ACH receipts - receive money from other institutions
Payroll direct deposit - cost effective method for paying employees
Initiate wire transfers online
Easily make state and federal tax payments via ACH
Fee varies per services utilized. Contact our Treasury Management team to learn more about how AustinNETTM can help your business.
---
Business Bill Pay
Paying bills does not have to be a hassle. With Business Bill Pay, you can set up one time or recurring payments to be made electronically. Not only does this eliminate the need for paper checks, envelopes and stamps, but it also gives you more control when it comes to paying your bills. Business Bill Pay features include:
Pending Payment Calendar
Bill Payment Reminders
Run Customized Reports to track spending
Dual Signature Accounts
Administrative Tools that include multi-user permissions
Pay from multiple bank accounts
Customer Specific Security Features
Online Enrollment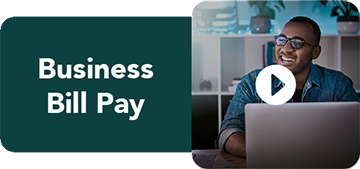 The first month of Business Bill Pay is free. After the first month, there is a recurring monthly fee of $6.95 that includes up to 20 payments per month. Each additional payment beyond the 20 initial payment includes an additional $0.50 per-item fee. Contact Austin Bank's Treasury Management team to start the process to enroll in Business Bill Pay.