Who is Austin Bank?
For 111 years and four generations, the Austin Family has been deeply ingrained and involved in the Texas banking industry. Since 1909 when John F. Austin, Sr. became a founder of First State Bank of Frankston, and continuing throughout war, the Great Depression, and the turbulence of an oil boom, the Austins bring honor to their industry with strong leadership, active involvement in their communities and enduring relationships with customers and employees.
"Austin Bank wishes to continue expansion in the eastern half of Texas," comments Jeff Austin III, Vice-Chairman of the Board. "Moving into the Cleveland market in 2019, we were able to put together a strong and successful team implementing the community banking experience. The Woodlands is the next natural progression of this model."
"As with any successful business, the strength of our organization lies in our people," shares Jeff Austin, Jr., Chairman of the Board. "We are proud to claim an outstanding team that not only enthusiastically upholds our Bank's core values of honesty and integrity, but also actively supports the communities we serve."
Austin Bank is pleased to have Daniel Wolfson, SVP/Market President, and Alex Rogers, Retail Office Manager, on our team to help with the establishment of Austin Bank's newest location. These individuals have lengthy banking histories and excellent reputations for their community service and we look to them to continue the Austin Bank legacy.
CEO and President, Russ Gideon, adds, "We are excited about our new office in The Woodlands. Our earnings, asset quality, capital and staff of professionals are well positioned for the Bank to continue delivering exceptional service and strength in performance."
The Bank will be opening in Creekside Park Village Green at 26400 Kuykendahl Road, Suite A 110. Anticipated opening date is September 7.
We are excited to announce that this office will be opening Tuesday, September 7 at 9 a.m. Banking hours will be 9 a.m. to 4 p.m. Monday through Thursday, and 9 a.m. to 5 p.m. on Fridays. Full service banking is available inside the lobby at this location. Unfortunately we are unable to offer drive thru service, night depository or an ATM at this location.
Plans are in process to construct a new banking facility capable of offering these additional conveniences with construction being completed in 2022.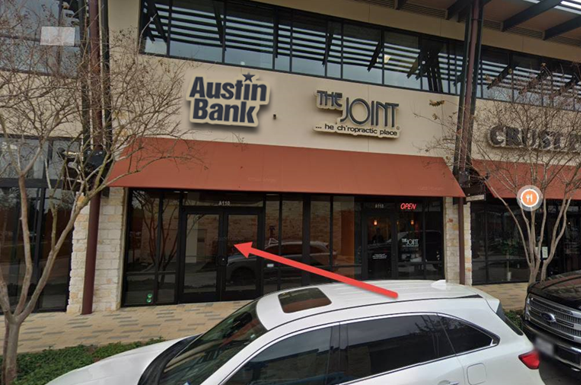 Resources for Review
Learn more about our history and management
Just a few reasons to consider moving your banking relationships to Austin Bank
Access a list of Quick Facts about Austin Bank